A clinical, PhD program and a two-year certificate program serving master's-level mental health professionals in northern and southern California.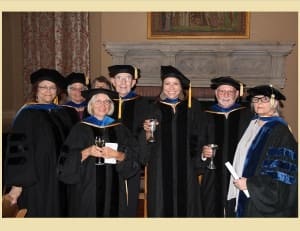 ---
---
 Apply Now:
The application process consists of curriculum vitae, a personal statement, self assessment, transcripts, letters of reference, and an application fee.
Apply Now…
Faculty
Our faculty represents the best in the field for their understanding of clinical theory and practice.
read more…

Continuing Education
The Sanville Institute offers continuing education courses at various locations and in a variety of formats throughout the year .
read more…

---
Make a donation of your choice
Thank you!
 The Sanville Institute is a private non-profit, state-approved, unaccredited school, that is approved by the State of California's Bureau for Private Postsecondary Education (www.bppe.ca.gov) to operate a doctoral program. "Approved" means compliance with state standards as set forth in the California Private Postsecondary Education Act of 2009 [California Education Code, Title 3, Division 10, Part 59, Chapter 8, §94897(l)].
Disclosures and other information relating to approval and accredition are here:      Statement of State Approval