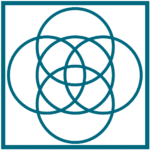 The Sanville Institute is an all-volunteer, non-profit educational organization dedicated to deepening the practice and values of the social work profession among practitioners and the public they serve.
We believe the skills and energy of clinical social workers are a powerful, creative force for social justice and human dignity.
Through various projects, we work with MSWs, MFTs, and psychologists to further their academic and occupational goals.
From 1974 – 2018 we operated a state-approved graduate program in California, offering a PhD in clinical social work.
Researchers seeking access to the dissertations written by our graduates can find them by clicking here.
To request a transcript or to verify the degree of a Sanville graduate, contact us at admin@sanville.edu.
We are pleased to refer prospective students interested in pursuing an advanced degree in clinical social work to the Institute for Clinical Social Work.
Thank you for 44 wonderful years!