Jean Sanville (1918-2013) was a pioneer in the field of clinical social work.
In addition to a long career as a psychoanalyst and psychotherapist in Los Angeles, she opened doors to higher education and professional development for social workers and psychotherapists. In the mid 1970s, together with a group of other clinical social workers, she developed an innovative educational model that was the basis for founding the Institute for Clinical Social Work in California, later re-named in her honor as The Sanville Institute.
When asked about how she got into the field, Jean would say she discovered the idea of the unconscious in a book by Karl Menninger in her father's library and then she would talk about her attraction to anthropology, sociology, and eventually social work. She did her undergraduate work at the University of Colorado, starting out in psychology and switching her major to sociology, graduating in 1940; her MSW at Smith, in 1942; and advanced study in social work at the University of Pittsburgh in 1943. Much later, in 1978 she got her doctorate in Psychology from International College in Los Angeles. She also studied at Cambridge and Oxford, in England, in the 1980s.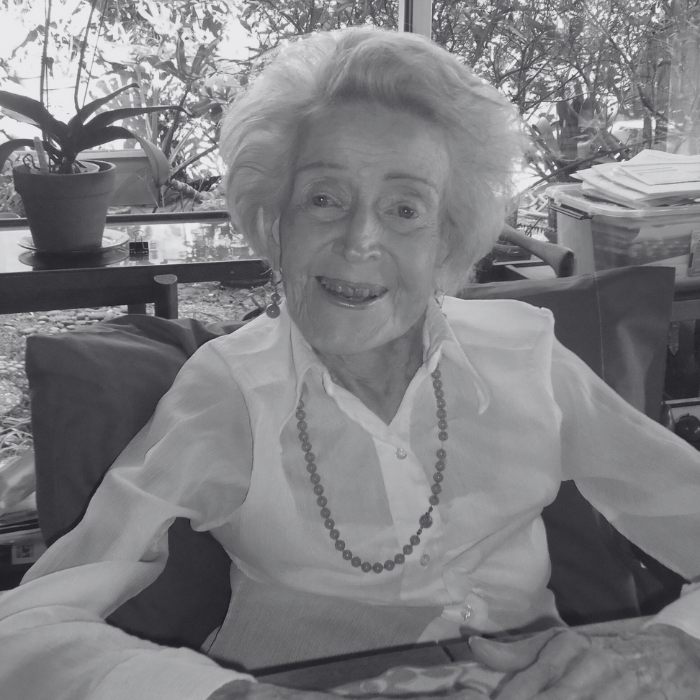 1948-1986: Visiting Associate Professor in the School of Social Welfare at UCLA
1977-79: Dean of the California Institute for Clinical Social Work 
1984-98: Faculty, Continuing Education, at Smith College School for Social Work
1987 and 1988: Lecturer at Harvard University at its Erikson Center and Psychiatry Department
1992-93: President of the Los Angeles Institute and Society for Psychoanalytic Studies 
Over the years she taught courses on treatment of all developmental stages: Infancy, Early Childhood, Latency, Adolescence, Adulthood, and Old Age; on the implications of infant research for psychodynamic practice; on the contributions of the British independent tradition; playing with the squiggles of Winnicott; the playground of psychoanalytic therapy; and clinical writing.
Professional Associations
Charter member of the National Association of Social Workers
Life Fellow of the American Orthopsychiatric Association
Founder and past president of the California Society for Clinical Social Work
Founder, three-time president and supervising and training analyst at the Los Angeles Institute and Society for Psychoanalytic Studies
Member of the National Membership Committee on Psychoanalysis in Clinical Work (NMCOP)
Member of the first house of delegates of the International Psychoanalytic Association
Founder and co-president of Independent Psychoanalytic Societies
Member of the World Federation for Mental Health
Distinguished Practitioner in the National Academies of Practice
In addition to her teaching positions, she worked at Family Service Agencies in Pittsburgh, New York, and Los Angeles from 1942-46. Afterwards she worked for the VA Psychiatric Clinic in Los Angeles, and as child therapy supervisor at the Hacker Psychiatric Clinic in Beverly Hills. From 1958 she was in private practice doing psychotherapy, psychoanalysis, and consultation. For the Clinical Social Work Journal she was Consulting Editor from 1973-81 and Editor from 1981-95. From 1995 she was on the editorial board of Gender and Psychoanalysis.
1940: Phi Beta Kappa, Mortar Board
1979: Certificate of Appreciation for Leadership and Service, California Society for Clinical Social Work
1981: Commendation from the Assembly, State of California
1982: Commendation from Tom Bradley, Mayor of Los Angeles
1986: Day Garret Award, Smith College School for Social Work
1996: Award from NASW
Jean's first publication was in 1947 and her last in 2003, 56 years of published writing. Recurring themes in her publications are — child development, gender roles, women, the impact of culture, creativity and play, and social work and psychoanalysis — though she wrote on other issues as well.